THE ULTIMATE
APPLE EXPERIENCE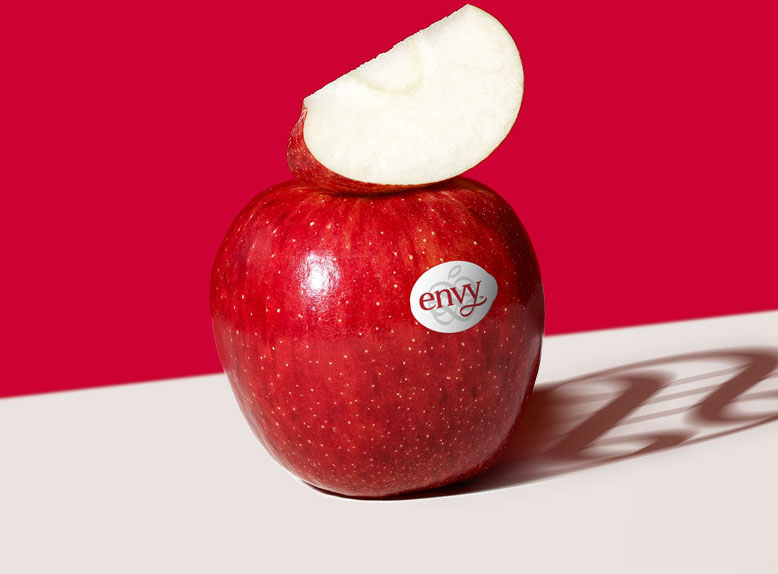 Beautifully balanced sweetness
Uplifting fresh aroma
Delightfully satisfying crunch
Slices naturally stay white longer
There are people who simply accept what life offers up and then there are those who seek more.
Envy™ shows that you choose to make each moment supremely delightful and that you know the difference between ordinary and extraordinary.
Envy™ is an invitation to enjoy a small moment to savour and raise your expectations of what an apple can be.
Envyliscious Recipes
Whether sliced on top of salad, served on a platter with your favorite cheese or eaten "au naturel". Envy™ apple makes the experience so much more memorable and remarkable for you and the ones you love.
We work with the best growing partners in the most ideal locations across both hemispheres, over three continents. Our enthusiastic growers take a special pride in their Envy™ apples, using world-class growing methods to deliver a superior apple from field to market.
Envy™ apples are truly discerning choice. Sweet, sophisticated flavor, uplifting fresh aroma, delightfully satisfying crunch, beautiful appearance and naturally white flash gives a heightened enjoyment like no other.
Annual investment in research and development to optimize growing and storage practices help keep Envy™ consistently superior above all other apples.